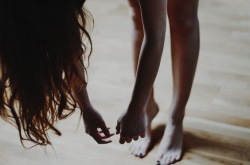 Restorative Yoga Workshop
Friday, December 16, 7 pm
Maple Grove Studio
Cost: $25
Join Shannon Brendel in a practice that will cultivate some much needed peace and goodwill this holiday season. This 90 minute practice will start off with 30 minutes of gentle movement to warm up and prepare for a delicious 60 minute restorative practice.
Restorative yoga is the exact opposite of the "no pain, no gain" and "push yourself to the max" mentality we are bombarded with on a daily basis. In Restorative Yoga, releasing and surrendering versus pushing and forcing is the goal. A restorative practice relies on the use of props and the prolonged holding of a few simple poses to achieve a deep level of relaxation. You will leave class feeling a deep sense of calm and renewal, right in the midst of all the holiday chaos!
Suggested items to bring: eye pillow or handkerchief, an extra throw blanket or two. Studio will be warm and cozy, not hot.
Participants limited to 16.

Sign up now!