It's not about how we fall…it's about what happens next…
By: Maria Kasdagly IN MAKwellness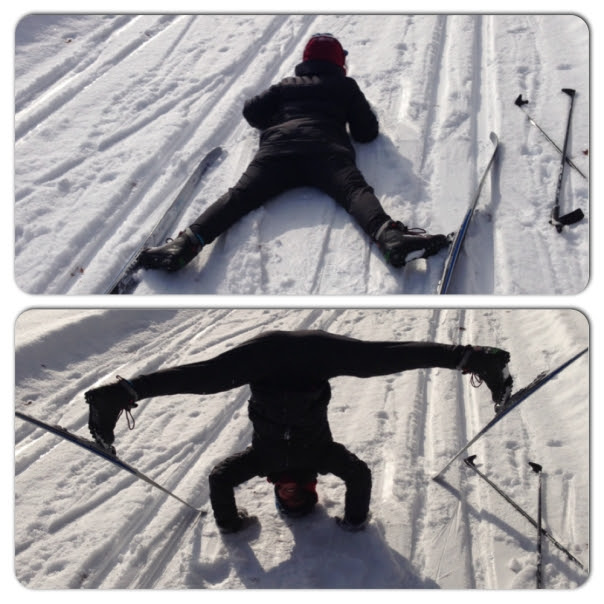 "Go back?" he thought. "No good at all! Go sideways? Impossible! Go forward? Only thing to do! On we go!" So up he got, and trotted along with his little sword held in front of him and one hand feeling the wall, and his heart all of a patter and a pitter."
― J.R.R. Tolkien, The Hobbit
Like many 20 something but nearly 30 year-olds I change my mind a lot. I started my academics wanting to learn about Roman and Greek Theatre and Latin, but then my passion shifted to business…then communications…then business & communications & dance…then nutrition…and I finally settled into nutrition & cancer biology. Oh yeah, then my professional career went from a corporate sales at News Corp in NYC, to being a group fitness/yoga instructor, to working in retail at lululemon athletica (which might I add the greatest company to ever work for), and now to owning MAKwellness, so you'd think by now I would be fully confident in myself to move forward without fear. WRONG! I am petrified and I start to think about "what if I am no good?" "what if people don't like me?" what if I am of no value?". As these many questions bounce through my head I immediately start the downward spiral of self defeat and for a while I will feel "stuck". As I continue to comply with stagnation my same thought patterns, worries, and troubles continue to mold into my future. Sometimes it feels as if the risk of picking myself back up and going forward feels like a far worse plan than sticking with the current state.
Then I realized for me to move forward without fear I must let go, forgive myself, forgive others, forgive the situation, and truly realize the situation is over. Moving forward requires courage, compassion, and patience. It's not that we must forget the past; the past helps us discover who we are as individuals and helps us determine our self worth as we continue our journeys. However, we need to forgive and let go of the past and detach emotion to it so that we can create space for our future. Think of our minds as a filing cabinet, we can only fit so many pieces of information into that filing cabinet until it is completely full. When full, we are then stuck with a choice: buy another filing cabinet or lighten your load so you can file new information.
"It is always important to know when something has reached its end. Closing circles, shutting doors, finishing chapters, it doesn't matter what we call it; what matters is to leave in the past those moments in life that are over."
–Paulo Coelho
Our happiness is not the absence of our trials and tribulations; but, rather our ability and personal responsibility to deal with them. We will fall time and time again…but at least falling is in the right direction of moving forward. To move forward is to be grateful, to be vulnerable, to be humbled, and to be alive.
Today, I challenge you to close a door and move forward. I cannot promise you that you won't fall, but know the your legacy is not about how you fall it is about what you do after you fall.