Adam Tills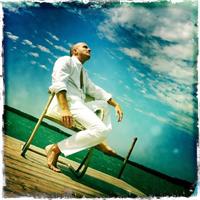 I am the Studio Director at Heat. Please feel free to share any feedback about the studio.
I began my Yoga journey over 12 years ago as a curiosity and for fitness. I quickly realized that it was so much more. Once understanding the mind/body connection and learning to practice what my body needed, my practice began to grow.
I became interested in guiding students in 2012 and received my 200 RYT certification in 2015. I have led over 700 classes in my short teaching career. I love watching students grow in their own practice and helping them learn what Yoga is all about. I look forward to seeing you on your mat or just around the Studio. I am excited to be the Studio Director at Heat and have a lot of great ideas to take our community to the next level. Always feel free to share any comments, questions or feedback with me. Stay inspired...
Adam Tills instructs the following:
Heat 26
This 60 minute class consists of 26 Traditional Hatha Yoga postures and 2 breathing exercises. This set sequence is scientifically designed to progress from one posture to the next. This practice will challenge you physically while detoxing, strengthening and toning all major muscle groups. Benefits are many including better overall health, increased cardiovascular fitness, increased strength and flexibility. Each breathing exercise and posture will be practiced once, heat at 105 degrees with humidity at 30%. Challenge your mind as well as your body!




This non-heated class is held at a slower pace, suitable for beginners, those with physical limitations, and experienced students who are looking for an opportunity to slow down and find some peace. A lot of modifications for injuries and very little weight bearing on the wrists and knees is what make this class accessible for everyone. Bolsters and blocks will be utilized though out and you will be given thorough instruction on alignment and use of the props. This is a safe and relaxing class that will leave you feeling refreshed and at ease. Please inform your teacher of any injuries or physical limitations.




An express version of our most popular class, Heat A. Practiced in our standard heat of 105 degrees, this 45 minute class is designed with the busy Yogi in mind, this shorter version will still give you a great practice and get you back to your day feeling revived.




Practiced at 105 degrees with 30% humididy, HEAT A is a set sequence of postures linking breath and movement (vinyasa), this class moves at moderate pace. Classes begin with warm up movements (Sun Salutations) while cultivating awareness of breath control. The series of postures improve flexibility, strength, posture, balance and mind-body awareness, while enjoying a deep sense of calm. The heat allows for a safe, deep loosening of the muscles and joints, mobilizes and strengthens the spine and stimulates and detoxifies the internal organs. Emphasis on tight hamstrings, glutes and strengths back muscles.

A student at ALL levels can create their own physical intensity by choosing offered modifications and variations every practice you attend.

Teachers add different themes and philosophy concepts throughout the class so you have a unique experience every practice.