Connie Garritsen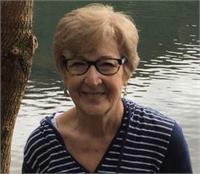 My yoga journey started about 5 1/2 years ago at Heat Yoga during a difficult time in my life. My husband was in the late stages of cancer at the time, and I found peace in yoga. Actually, I think that yoga found me when I really needed it. As I continued my yoga journey and experienced changes in body, mind and spirit, I became totally hooked!
In 2016 I took the 200 hour teacher training and started teaching at work and in the community. I received a lot of encouragement when I started doing yoga, and it is important to me to offer that to all students. I love yoga, I love teaching it, and I love the yoga community! I am excited and grateful to be part of the Heat Yoga community and look forward to seeing you on the mat. Namaste
Connie Garritsen instructs the following:
Practiced in our standard heat of 105 degrees, our candlelit flow is the perfect way to end your day.

Unwind from the challenges of life bathed in candlelight while you move and breathe to slower flow class. The end of the class has some longer holds for a more restorative ending to your day. And of course a longer Svasana is featured to allow you to completely let go.




Practiced at 105 degrees with 30% humididy, HEAT A is a set sequence of postures linking breath and movement (vinyasa), this class moves at moderate pace. Classes begin with warm up movements (Sun Salutations) while cultivating awareness of breath control. The series of postures improve flexibility, strength, posture, balance and mind-body awareness, while enjoying a deep sense of calm. The heat allows for a safe, deep loosening of the muscles and joints, mobilizes and strengthens the spine and stimulates and detoxifies the internal organs. Emphasis on tight hamstrings, glutes and strengths back muscles.

A student at ALL levels can create their own physical intensity by choosing offered modifications and variations every practice you attend.

Teachers add different themes and philosophy concepts throughout the class so you have a unique experience every practice.




This non-heated class is held at a slower pace, suitable for beginners, those with physical limitations, and experienced students who are looking for an opportunity to slow down and find some peace. A lot of modifications for injuries and very little weight bearing on the wrists and knees is what make this class accessible for everyone. Bolsters and blocks will be utilized though out and you will be given thorough instruction on alignment and use of the props. This is a safe and relaxing class that will leave you feeling refreshed and at ease. Please inform your teacher of any injuries or physical limitations.




Do you feel off these days? Trying to figure out why you feel sluggish or maybe just not yourself? Chakras, or energy centers in the body, may be clogged and need some TLC. Join Connie as she guides you through Yoga poses that help to clear the Chakras. Oils, crystals and meditation will also be offered in this 75 minute workshop. You will receive a chakra bracelet to carry on your journey after the workshop.

Cost is $25/ $20 for members

$5 off for early sign up

Pre-registration and pre-payment is required.

Minimum class size is 4 students.